Lande River Conservation Area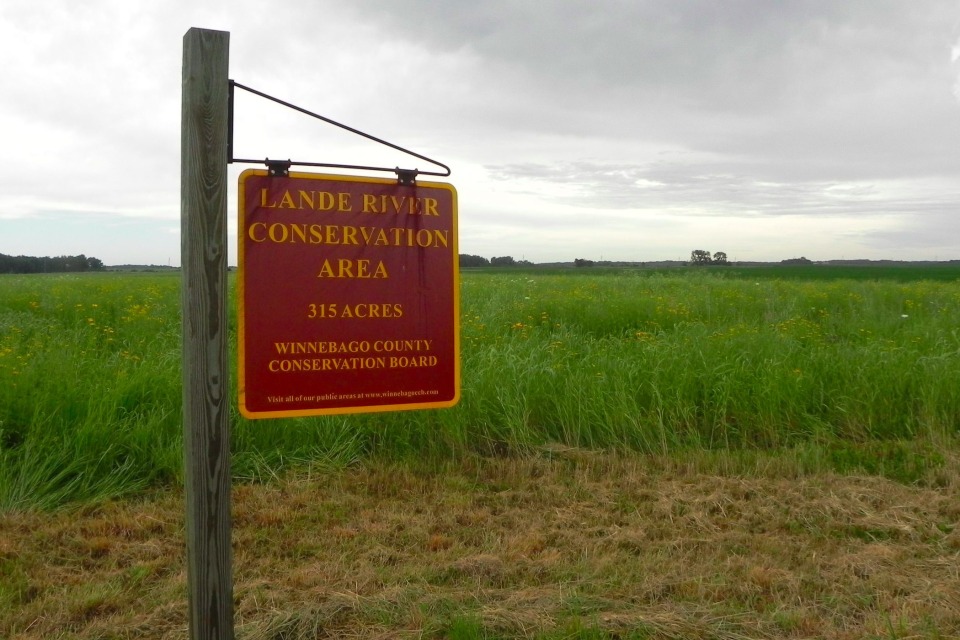 Size
421 acres
Description
Set in a natural floodplain of the Winnebago River, this area contains natural and restored wetlands, uplands, and fishing ponds. It was the site of a log cabin used by an early Winnebago County settler. The cabin can now be observed in its restored state at Heritage Park of North Iowa in Forest City. It also provides easy access to the Winnebago River Water Trail.
Hunting Allowed - Upland Hunting / Wetland Hunting
Fishing - Stream / River
Boating Allowed - Canoeing / Gas Motors Allowed
Location
Located 2 1/2 miles west of Lake Mills on Highway 69, 1 1/2 miles north
20145 470th St.
Lake Mills, IA
Map · Lande River Conservation Area