Discover the history of Winnebago County and learn about our community today.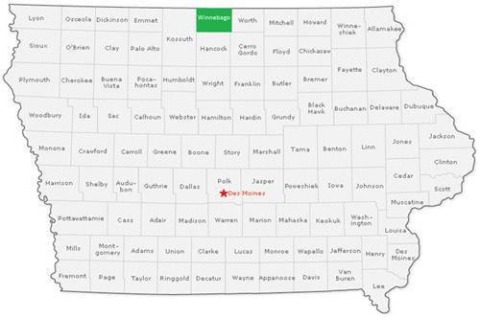 We are home to a wide variety of businesses and communities spread throughout our county, including agricultural businesses, financial institutions, service businesses such as health clinics and dental clinics, professional businesses such as attorneys, CPAs, and insurance offices, vibrant Main Street restaurants and retail shops, as well as world-class manufacturing companies. Some of those world-class manufacturing companies include Winnebago Industries, Larson Manufacturing Co., Rembrandt Foods, The Perfect Circle Corporation, and Byerly's Foods International just to name a few.
We also are home to Waldorf University in Forest City as well as excellent K-12 community schools with Forest City Community School, Lake Mills Community School, and North Iowa Community School.
History of Winnebago County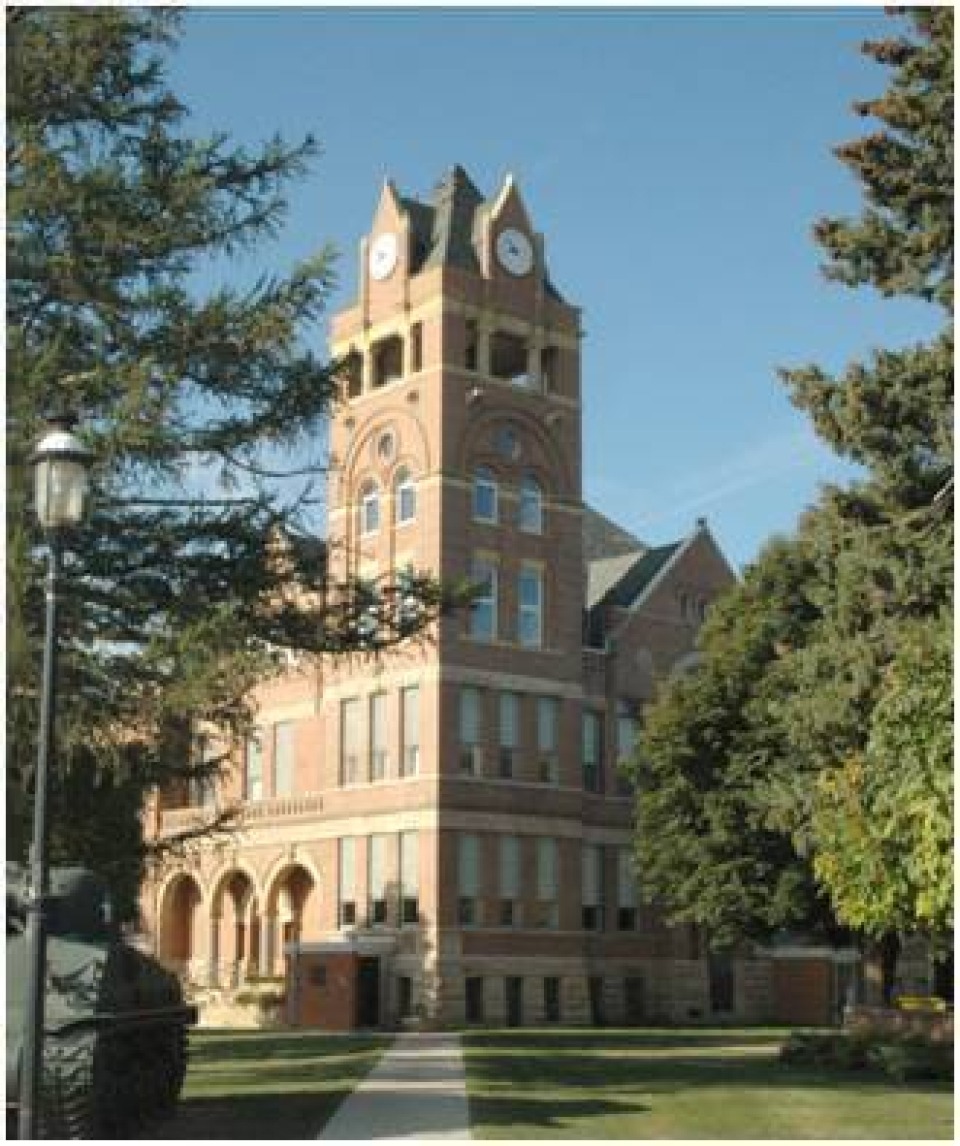 Winnebago County was named to honor the Winnebago Indian tribe that resided in the area.
The county was established in the year 1851. The earliest white settler of Winnebago County was George W. Thomas in 1855. In the fall of 1857 Robert Clark was appointed as county judge, C.H. Day as recorder and treasurer, B.F. Denslow as the clerk of court, John S. Blowers as sheriff, and C.W. Scott as the superintendent of schools and surveyor.
The first and only county seat of Winnebago County is Forest City. Forest City was platted in 1856 by Robert Clark. It was named because of the plentiful amount of timber found in the area.
The first courthouse was located on the courthouse square. It was a log cabin that consisted of two rooms. A petition was circulated in 1860 for a larger, more appropriate structure. Shortly after, $20,000 in bonds was sold for the construction of a new building. Conservative members of the board opposed such an expensive building. Consequently, a less expensive building was built.
This courthouse was replaced in 1896 with a Romanesque-style building made of red brick and trimmed with stone constructed by Kinney & Orth and contractor F.A. Gross. At a cost of $20,496, the construction of this building was completed on January 6, 1897.
According to the United States Census Bureau, Winnebago County has a total area of 402 square miles of which 400 square miles are land and 1 square mile is water, and the population of the county was 10,602 in the year 2009.