Scam Letter from "County Deed Records" Circulates in Iowa
posted on 5/17/23
posted by
Recorder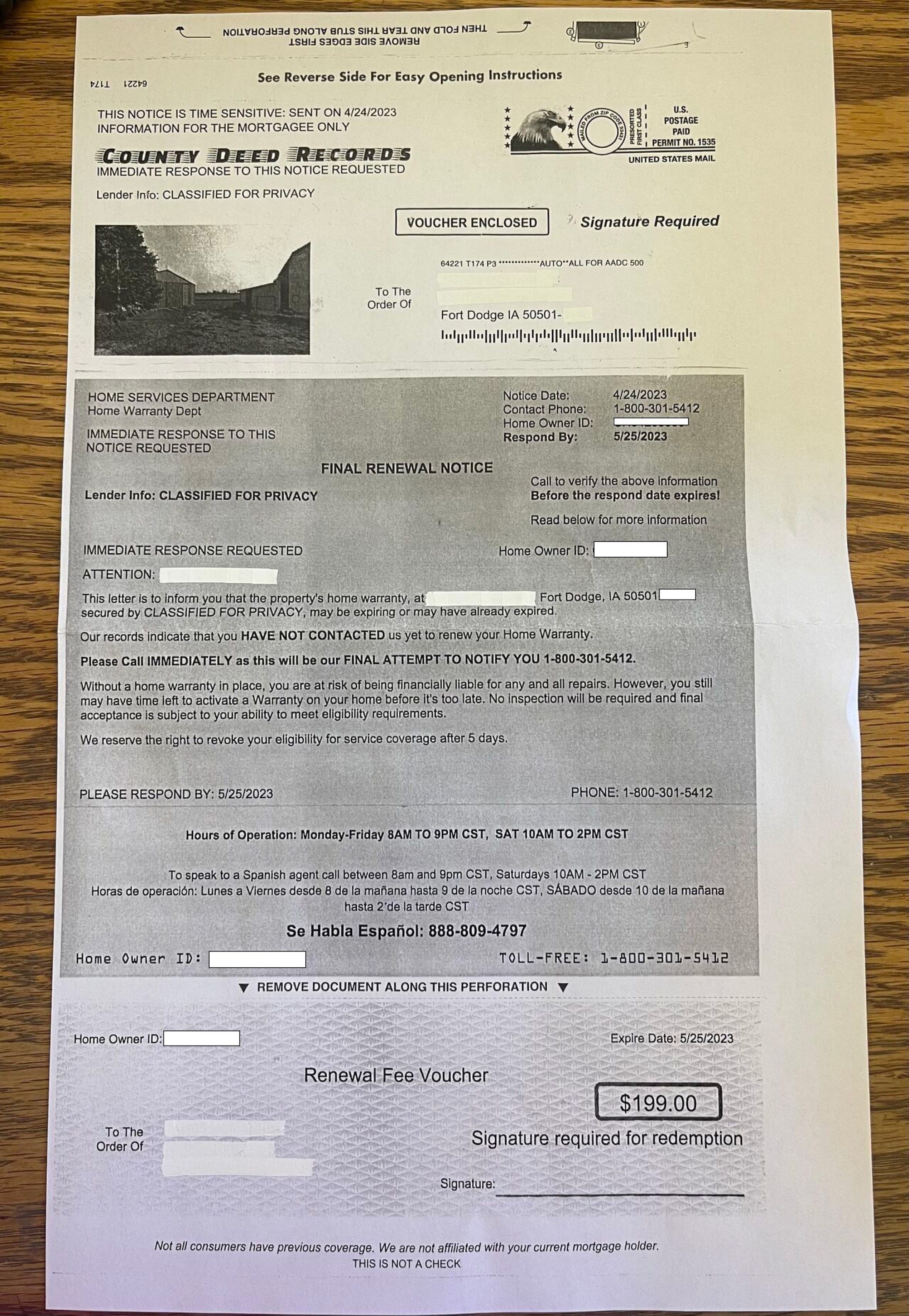 This fraudulent letter claimes to be from "County Deed Records" with false information about the recipient's home warranty expiration date. The letter also containes a "renewal fee voucher" for $199.00, which resembles a check and requests immediate action to call or be left vulnerable to repair costs. The Iowa County Recorders Association in partnership with Iowa Land Records and Winnebago County Recorder, Shanna Eastvold confirm this information is not legitimate. NO ACTION IS REQUIRED and NO RESPONSE is necessary with this fraudulent letter and it should be discarded.
For more information or questions regarding this letter, please contact Winnebago County Recorder, Shanna Eastvold, at 641-585-2094.
More News
posted 6/1/23 · Conservation
posted 5/25/23 · Conservation
posted 5/17/23 · Recorder
Iowa residents are raising questions regarding a confusing letter that has been hitting their mailbox. This has been quickly identified as a scam and reported to local law enforcement agencies across the state.
posted 5/8/23 · Auditor
DD 10 Reclassification Public Hearing - June 2, 2023 at 1:00 P.M. in Winnebago County Board of Supervisors room, Forest City, Iowa.
posted 4/28/23 · Board of Supervisors