Friends Foundation to Raffle Off Cabin Getaway
posted on 6/1/23
posted by
Conservation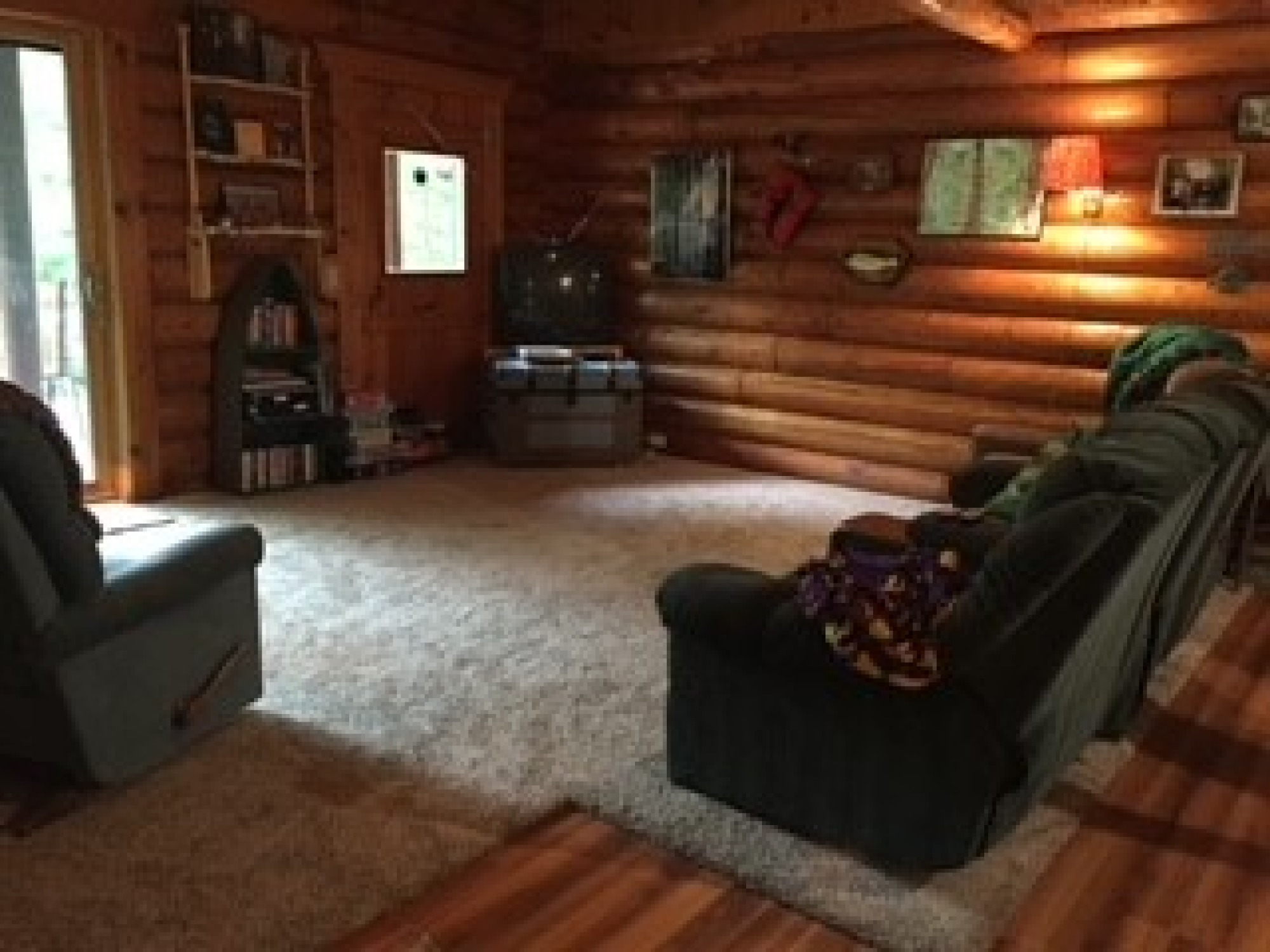 The Friends of Winnebago County Conservation Foundation will be raffling off a one-week cabin getaway! This opportunity has been made possible through the generosity of Steve and Nancy Westerberg of Forest City and all proceeds will be used for the new Hanson Nature Center.
The getaway will include a 7-day cabin stay on beautiful 700-acre Stony Lake, located three miles outside of Hackensack, MN, and just 15 minutes from Walker, MN, and Leech Lake! The main cabin has one bedroom, a sleeping loft, and additional sleeping accommodations throughout. Altogether, the total sleeping capacity of the main cabin is 8-10 people. There is also a full bathroom and laundry room in the walkout lower level and the main level contains a kitchen and dining area, as well as a living room. A wrap around deck looks out towards crystal-clear Stony Lake.
Also included in the getaway is a guest cabin with a queen bed, bunk beds, and a half bath. The sandy beach and gently sloping lakeshore are great for swimming, and kayaks, paddleboards, and other amenities are also included!
The Foundation will be raffling off 250 tickets at $20 each for the getaway. People can contact any Friends Foundation board member to purchase tickets or they can contact the Winnebago County Conservation Board at 641-565-3390. Tickets will also be sold at the Winnebago County Fair. The getaway must be used between August 1, 2023, and August 31, 2024, excluding the week of July 4th, 2024. The Westerbergs will work with the winner to make sure that the stay is enjoyable! The Friends of Winnebago County Conservation Foundation thanks the Westerbergs for their generous donation!