Maintenance & Equipment Operator, On-Call
The Winnebago County Road Department is seeking on-call winter maintenance snow plow operators.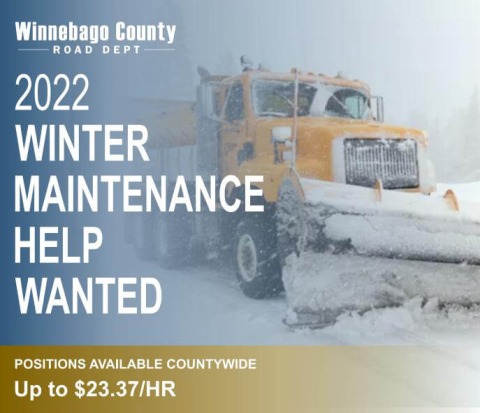 Operators are responsible for manual labor and skilled operation of snow removal equipment, including dump trucks, loaders, and motor graders that may be equipped with one-way or V-plows, wing blades, underbody blades, and tailgate spreaders.
Requirements
Class B CDL with air brake endorsement is required.
Pre-employment physical and drug-screening are mandatory.
Return Applications to: Mail applications to the Road Department at 126 South Clark St. Forest City, IA 50436, or email them to [email protected].
---
Job Type: Part-Time
Department: Road Department
Salary Range: $18.18 to $23.37 per hour depending on qualifications
Posted: 12/1/22
Expires: Posted until filled.
---
All Job Listings